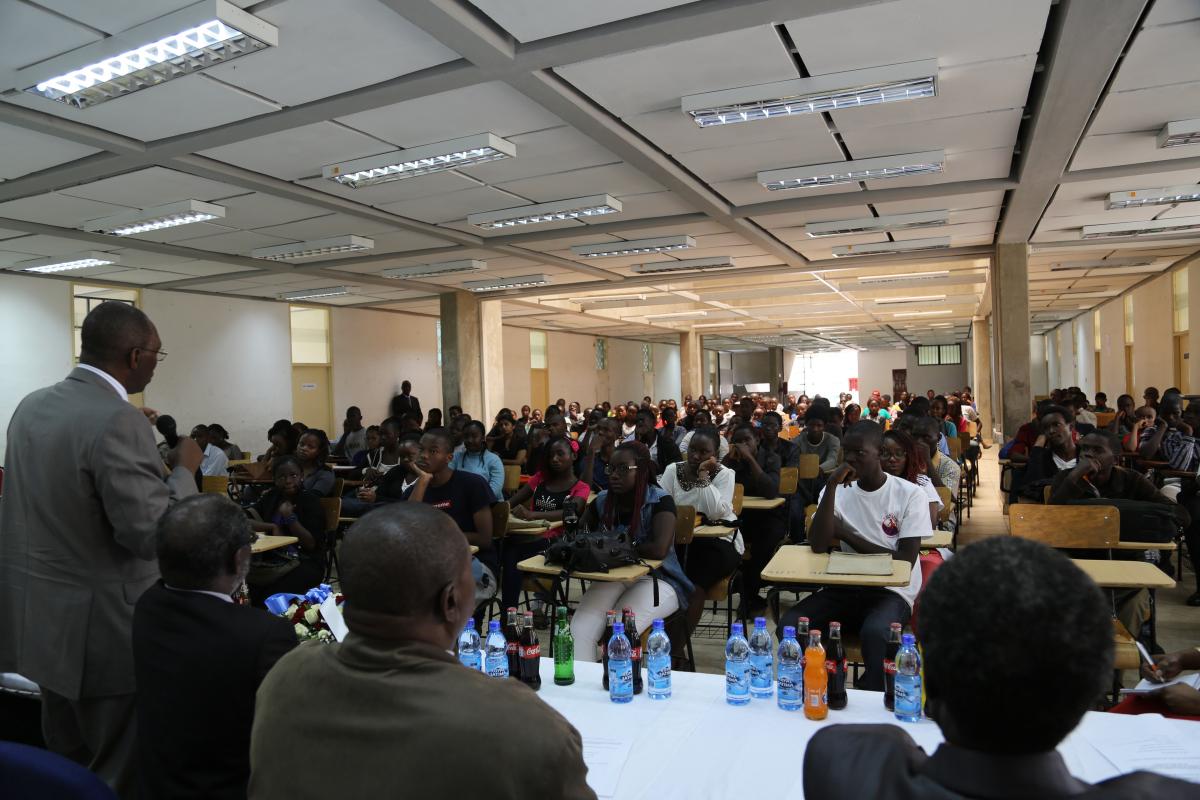 The
Principals
first year orientation speech to the Students of
Schools of Built Environmen
t and
Arts and Design
took place on the Wednesday, 24 January 2014 at Level 5 Lecture Hall, housed at the ADD building. Present during the functions were the Deans, Chairmen, Directors and Members of Staff from various Schools and Departments at
UoN
.
The importance of the of orientation is to acquaint the new students on the university policies and procedures, help them adjust to the new university life as well as familiarize them with facilities and amenities available at the university such as laboratories, libraries welfare and many more.
During the speech, the
Principal, Prof. Eng. Prof. B.N.K. Njoroge
welcomed and congratulated the new students for having being admitted to the two Schools for various degree programs being offered. He emphasized that that was a sign of how hard they had worked to achieve that milestone. He further urged the fresher's to ensure that they maintained good discipline during their time at the university in order to finish their programmes smoothly. He further pointed out that
Engineering
courses were very demanding and needed very strict studying in order to succeed. He further warned the students of the need to keep of trouble while pursing their programs. He also urged them to join various club and student organizations such as
Students Organization of Nairobi University Nairobi (SONU)
.
>> Visit the College of Architecture and Engineering
HERE